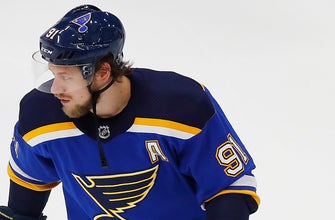 The anticipated return of Vladimir Tarasenko became the actual return of Vladimir Tarasenko when the St. Louis Blues activated him from injured reserve Saturday.
The three-time All-Star winger is expected to play Saturday night against the Kings in Los Angeles.
Tarasenko underwent a third left shoulder surgery last August and has been rehabbing since. Coach Craig Berube had indicated that he was expected to return to the lineup on the team's six-game road trip. The game Saturday is the fifth of those six.
On the down side, Colton Parayko was placed on IR with an upper body injury. The 27-year-old defenseman and alternate captain has eight points (one goal, seven assists) in 16 games this season.